Starts April 1st Manifest perfect Health,
Joy & Abundance with 30 day Support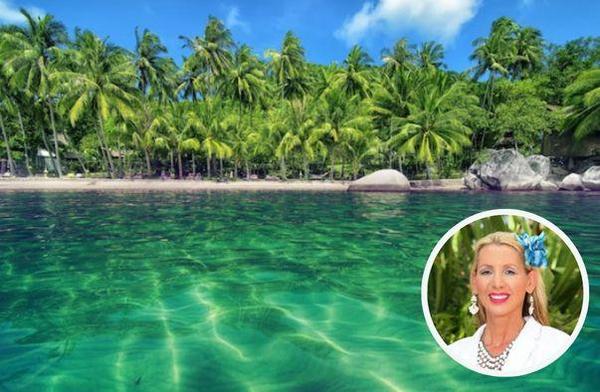 Hi!
I hope you have enjoyed and benefited from the Daily Remote Healing Program In these unprecedented times.
This program offers daily support to help you stay on the path to higher consciousness!
The Remote program continues April 1st!
The beauty of Remote Energy work is that everyone can receive and benefit from it without having to alter your Earthly routine. Obstacles are removed and supportive energies are provided to help you on your path toward greater Health, peace, ease and well-being.
The healing transmissions will be 24 hours a day/7 days a week for the Full 30 consecutive days.
Dawn will tune in to the group daily and send Healing Source Frequencies to the participants.
Set a positive intention daily and allow the Source Frequencies to assist your health challenges or any Outcome..
No Participation Needed (The Highest Good will happen).
Allow the Miracles from the "Creator of All of Life" Help you become your True Best Version of Yourself!!!
Enjoy and allow all the Positive Changes start Manifesting in Your Life!!!
The Energies work all-day long assisting you on your Goals.
Be nurtured in the highest Vibration of Divine Light 24 hours a day to support you on your Healing or Ascensions path!
Hope to see ya soon!!!

Much Love & Gratitude,
Dawn
Testimonials
Hey Dawn, just wanted to let you know that I had less pain today than I've had in a very long time. I've got 2 thoracic fractures and have had kyphoplasty done on 3 others. Been a lot of pain! Today was a real relief--thank you very very much! 🙏Happy Victoria Day!
Dawn, Thank you for a month of healing energy this May. What I noticed was more physical calm in my body. I slept more and some days I was able to walk farther and with more comfort. ❤️Kat
Thank you Dawn so much for all the divine energy being poured upon us in the highest good of all! You are such a blessing in my life!! Thank you from all of my being 💖💖
Thank you so much for this months healing Dawn-I have really felt the energy working, especially on my digestive system and have been feeling so much joy. Many blessings to you!🦋
Thank you so much Dawn.you have inspired me this month with the healings.i have been detoxing the liver and digestion system as extra support during the healings.my energy has gone up this month.i am very grateful much love and blessings 🙏❤🙏
Thank you so much for all the beautiful healings we have experienced! - Sandra
Yes, Blessings to all who have served, my daughter, my father, my grandpas', xoxoxoxox Your Sacrifice cannot be calculated, xoxoxoxo
Thank you so very much. God bless you and your fabulous work. How lucky we all are to have your sweet and loving channeling of healing. ❤❤️❤️
I have benefited so very much from this month with you, Dawn! From reduction in pain in my back and shoulders and numbness and tingling in my legs to now being able to reduce my stomach medications! I love it! I am deeply grateful for the good work you have done and the kindness and compassion with which you have done it. Bless you😇🙏❤️
Amazing changes. I set an intention when I joined May with Dawn for cardiac & pulmonary health and return of energy balance. My exhaustion from long-haul covid 19 evaporated about 6 days ago. My breathing improved dramatically. My opportunities to step out and shine as a coach in Weight Transformation exploded and I accepted an opportunity to be a presenter at the Inner Goddess Summit last week. I purchased Dawn's anti-aging package to continue the healing and I'm totally blown away at the deep work her mp3 format completes in me. Grateful. Namaste. - Diane
Dear Dawn,
Thank you! I am waking up for almost the first time without dread.
This is HUGE!
You are also an incredibly kind person. I feel how genuinely you bring unconditional love, not wanting anyone to struggle or suffer.
The world is a much better place because of you.
Love,Jess
Thank you Dawn, love your healing.. - Angelia
I am signed up for July, and have had a sudden big improvement in a stomach issue I have had for several years! Also, whenever I stop for a minute and "tune in", I can feel the beautiful energy pouring into me. Thank you! - Eleanor
Oh Dawn!!! How spectacular!! Everything you said would happen unfolded exactly as you said!! You jumped right in tbe second I said hello and the healing has been nothing short of magical!!!
From tbe bottom of my huge heart, thank you, thank you, thank you!!
- Judy
Dawn enjoyed this month. Your energy helps alot on these remotes. Thank.you. will probably sign up for September. Thank you
- Linda
Aloha Dawn!
Your October offer was something I was hoping for. I missed getting into the last offer because I was too occupied with physical problems. I did get in on a "freebe" you offered on Sept 21, and wrote that I wanted a "wonderous womb" or something like that. I had been bleeding from fibroids for a few weeks. I also was suffering from a urinary infection. The next day I wrote this on my calendar, "I feel SO good! No bleeding, No pain (urinary), No exhaustion, Good energy, Good Rest, Good food!" It all may have been a fluke but I don't think so. Now you're offering a whole month and I'm ready to absorb every drop of healing you offer.
Thank you completely. I appreciate your incredible gifts. The world needs more people like you. You're awesome.
Love, Yolanda
I hate to say this but when I re signed up yesterday I was scratching And my leg hurt so bad and I felt awful.Then I wondered how this high.energy is helping me much and if I need to be concerned More so about health? Today I feel great and back on top doing dishes and washing clothes with a ton of energy? How do you do it Dawn? So appreciate the energy!! - Linda
Yes I back.! Need that high frequency energy. It especially helps my right knee so.much and helps me keep going. Thank you.
Aloha DawnThank you Dawn Sending love to you all for sure. Thank you for everything you have done for me over the years

~Cheers to your Awesomeness!!!
~Mahalo
~Thank You
~Scotty
Hello Dawn,
I was in your healing group last month and I felt some healing going on. I'm starting to feel better from Chronic Fatigue Syndrome I was diagnosed with.
-Sylvia
Dear Dawn, I felt strength and supported through the month, and many things were going better, including my stomach issues, for which I also used mp3 from your organ rejuvenation program. - Vladana
Hi
I purchased for an added family member.
His Name is S**** S*****
Oh my goodness, I did this last month for him. The tone in his voice change the 1st day, and there is a level of angst in his world that has always been there. It's melting!
Thank you so much!
I will keep doing the monthly clearing thing just so I can add him. Yes I'm not a dumb as my life improves too, but holy cow his is really noticeable.
Sorry for the long message.
Thank you! Thank you! Thank you!

- Marj
Thank you Dawn for a wonderful month of healing and wonderful energy. I felt some powerful energies in my body earlier today. - Marianne
Dawn, I have been in your remote healing group since December and been searching for you and your gifted level for a very long time. You have been such a blessing. - Cindy
Dawn is the absolute best!! I have done many of her healings and its turned my life around in many ways. - Isla
Love you Dawn your work is the best. Aloha and Namaste - mrspleats